People choose Anny's at
Australasian Jewellery awards
Master Jeweller Harry Ozkoch, owner of Anny's Manufacturing Jewellers, has won the prestigious Jewellers Association of Australia's People's Choice Award. The competition is the Australian jewellery industry's longest running design competition. The piece was displayed at The Rocks in Sydney for the public to view and Anny's received votes from all over Australia and New Zealand. Harry and his wife, Anny, flew to Sydney for the awards night at The Rocks and brought the People's Choice Award home to the Mornington Peninsula.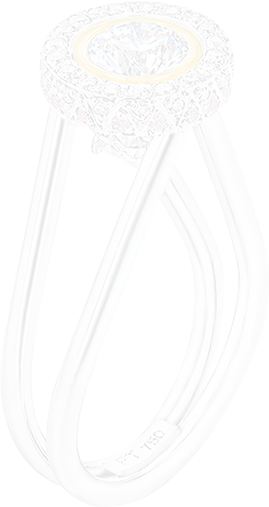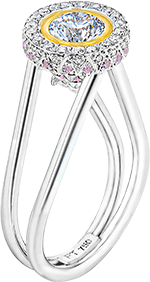 The award-winning ring is handmade and holds a secret — another diamond is hidden underneath, creating a graceful drop effect. Harry expertly finished his piece using white and ultra-rare Australian Argyle pink diamonds set in platinum and 18kt yellow gold. This incredible accomplishment also allows Harry to enter the International Jewellery Design Excellence Award in Hong Kong next year.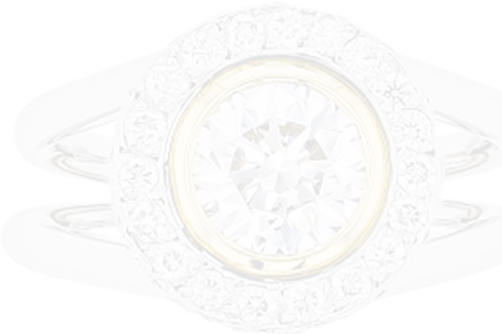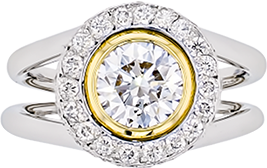 Harry has lived and breathed jewellery since he was 16. Throughout his decorated career, he has won numerous other awards, however he himself acknowledges the enormity of this recent accomplishment. Harry believes that this prestigious accolade is the highlight of his 41 year career in jewellery. Anny's will be celebrating 30 years of serving the Mornington Peninsula people for all their jewellery needs, with customer satisfaction always at the forefront of every interaction.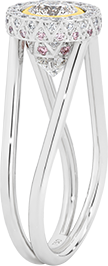 It is a local family-owned business, with his wife, Anny, daughter and son also involved full time. This win was a family effort, but it would not have been possible without all the votes from the Australian and New Zealand public. Anny's would like to extend its sincere thanks to everyone who voted. Anny's cannot wait to keep creating some of the most beautiful pieces of jewellery for the Mornington Peninsula and Melbourne public!
ANNY'S MANUFACTURING JEWELLERS
A: 92 Young St, Frankston (walk-ins welcome)
A: 3/257 Collins St, Melbourne (by appointment only)

1300 092 000