Jewellery Repairs
WhatAt Anny's our master craftsmen are some of the best in the industry. Adept at both traditional and modern crafting techniques, we cater to any custom diamond ring design as well as custom jewellery orders.
Alongside our impeccable custom-made jewellery, we also offer repairs and restoration on existing jewellery to bring them back to life. No Job is too big or too small for us, our qualified jewellers are here to help with any of your jewellery needs.
Each repair piece brought to Anny's is carefully examined, to ascertain exactly what is needed to restore the jewellery back to its former glory. As a family business if you're not happy, we're not happy, so we endeavour to give the highest level of customer satisfaction with each and every repair job we do.
Rhodium Plating
This is a coating applied to all white gold jewellery to increase shine, lustre and durability. The item is first cleaned and polished thoroughly to remove the existing old coating. Then a premium grade rhodium plating (nickel free) is applied. The final result has the piece of jewellery looking brand new again!
It is recommended to have this plating refreshed every 6 to 12 months. This service takes approximately 1 to 3 days for the item to be returned.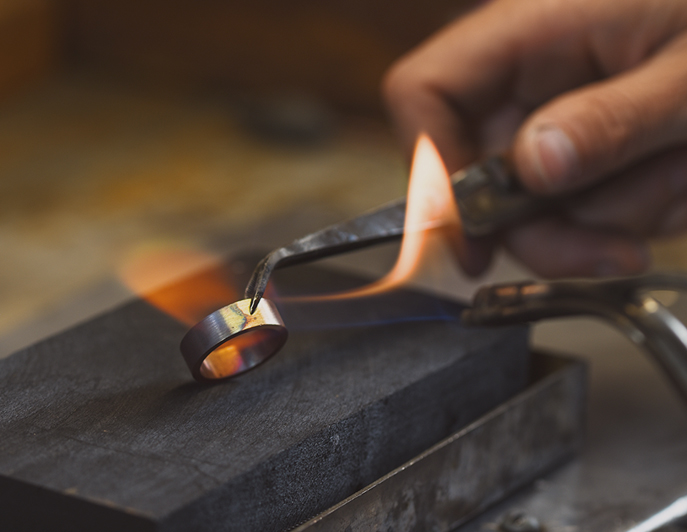 Ring Re-sizing
Sometimes the ring you have may become too big or too small. Here at Anny's we can give you peace of mind by correctly re-sizing your ring to comfortably match your finger.
Prices vary depending on style and type of ring. This service takes approximately 1 to 5 days for the item to be returned.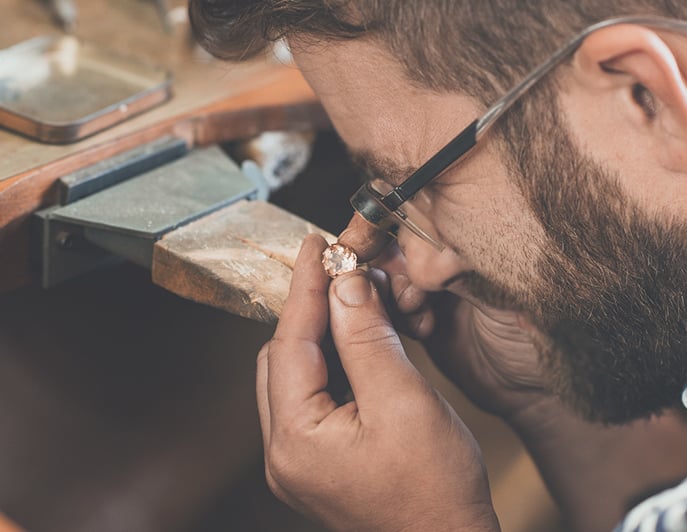 Re-tipping and
Replacing Claws
Almost every piece of jewellery needs some tender loving care eventually. Overtime the claws of a ring get worn out from daily wear/knocks. These claws, once worn out, may result in the stones falling out of the ring. We highly recommend having ring claws checked every 6 months by a professional so that they may be examined and re-tipped if necessary. Out of all jewellery repairs, this is the most crucial.
Prices vary depending on style and type of ring. This service takes approximately 3 to 5 days for the item to be returned.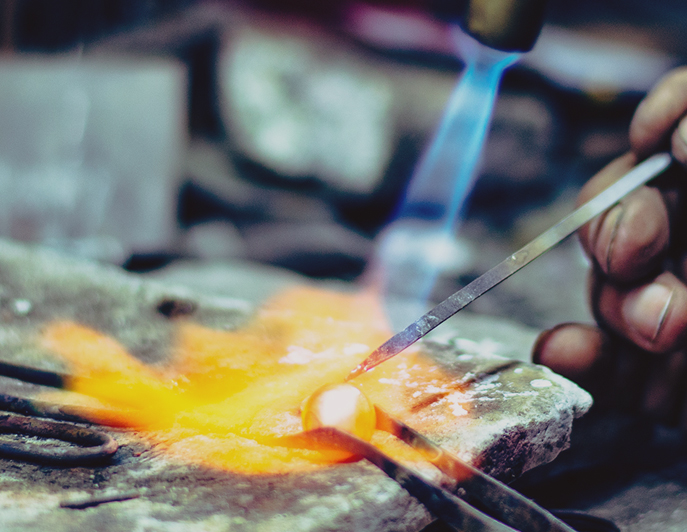 Re-Soldering
Broken Chains
Regardless of how well you look after chains, they're delicate and can break. Here at Anny's we can help by using state of the art Laser soldering machines to re-join broken chains/bracelets. By the end of the process, the piece will look like it was never broken in the first place.
This service takes approximately 2 to 5 days for the item to be returned.
If you have any International Diamond Sourcing questions please don't hesitate to drop us a message on our live chat feature or give us a call on 1300 092 000
Do you have any questions? Please feel free to leave a message!
Jewellery Repairs in Mornington & Frankston, Victoria
If your special jewellery item suffered some accidental damage or has lost its former glory through natural wear and tear, there is no need to despair. At Anny's, we have a qualified team of expert jewellers always happy to assist you with any jewellery repairs, no matter how big or small. We are confident we'll have your special item looking like new in no time!
We always start by carefully examining your jewellery and determining the best way to repair it. Some of the most popular services we provide include resizing rings (due to them becoming too big or too small) and re-tipping and resizing the claws of rings to prevent precious stones from falling out. We are also regularly asked to re-solder broken chains and bracelets. By using our state-of-the-art laser soldering equipment, we are able to repair your broken chains so they look like new. Rhodium plating is another popular service we provide. If you find that your white gold jewellery has lost a bit of its sparkle and lustre, rhodium plating is a wonderful way to restore and rejuvenate those special items.
So, you can be confident you can trust Anny's with your jewellery repairs. Frankston is the suburb where our showroom is located, so it's only natural that many of our satisfied customers from Frankston come to us over and again for their jewellery repairs. Mornington and surrounding suburbs are also at a definite advantage, as Anny's Showroom is located within a few minute drive from them.